Hi Friend,
Thank you for contacting us!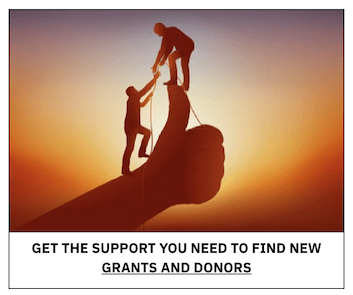 Well, GlobalGiving is a breakthrough opportunity for your organisation to build skills, access tools, and grow your base of supporters to achieve crowdfunding success. If you apply for this accelerator you will have a chance to Win Extra Funding from Global Giving!
Bonus Day: During the 24-hour Bonus Day, all Accelerator participants will compete for a share of Global Giving's $20,000 Incentive Fund and two $1,000 bonus prizes. The more you rise on Bonus Day, the more you win of the Incentive Fund!
Overall Prizes: At the end of the Accelerator, prizes will be awarded to the top three organizations in the following categories: Most Funds Raised, Most Unique Donors, and Most Recurring/Monthly Donors.
Recurring/Monthly Donor Incentives: More information will be shared about all the ways you can win extra funding from Global Giving during the Accelerator once your application is approved!
Benefits for Graduates
Organizations that successfully complete the Global Giving Accelerator by raising at least $5,000 total from a minimum 40 different donors will earn:
Permanent membership in the Global Giving community, including ongoing opportunities to attract new corporate and individual donors;
Inclusion in a Global Giving press release announcing the Accelerator graduates;
A custom media kit to help promote your accomplishment;
A certificate of completion from Global Giving;
Additional promotional opportunities, including through Global Giving's social media or homepage, for top-performers.