Like in a market, when we go to buy any item or thing, we call such visible, tangible outputs, as products. 
In a charity organisation, based on the work the charity organisation is involved in doing, the impact of the work in the form of a difference it makes can be packaged into a fundraising product.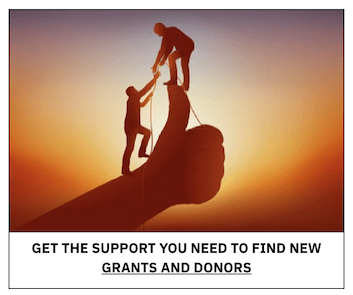 Some examples of fundraising product are Children enrolled in school, patients provided with medical care, young people provided with skill training, books developed and published, etc. 
Fundraising products are important as it helps the donor to understand for what they are contributing and what's the difference their donation will be able to make among the people who need support? 
Also, normally there is a price point attached to this, which is the total cost incurred to create that difference. Again the price point, helps the donor to understand the amount of donation that she/ he should make to make a sizeable difference. 
Creating fundraising products
Creating a fundraising product involves five steps:
List the causes for which the organisation is working. For example- education, health, etc
List the kind of intervention your organisation is making under each cause- for example- under education, your organisation may be providing alternative income to the parents so that instead of sending their children for earnings, they send their children to schools, you have identified. 
Identify specific quantitative impact under each cause through the intervention. In the above example, the quantitative impact through your intervention could be written as, "X" number of children were enrolled in school, through this initiative, instead of working as child labour. 
Calculate the price value/unit cost- For above example, say you spent 100,000 USD and as a result 2,000 more children where enrolled in the school. Thus, the price value will be USD 50 for ensuring per child to get enrolled in school. 
Write down the product information, giving specific information about the intervention and the price value. 
Based on the above information, compile the information on the intervention made, impacts and the price value and write down the product information in a manner which will encourage the donor to donate. 
For the above example- the product information can be written as:
Cause: Education 
Product Name: Send Children to School 
<Name of NGO> believes that every child has the right to education. Child labour— especially girl child—in <project location> do not get the opportunity to complete their education. <Name of NGO> supports Right to Education (RTE) through providing alternative income sources to parents of such children and encouraging them to send their daughters to school—giving a second chance to thousands of girl child, to get liberated from child labour and complete their education. This year <number> children were enrolled in schools through <name of NGO> efforts.   
Price Value: USD 50 to send one child to school