Hello Friend,
Thank you for contacting us!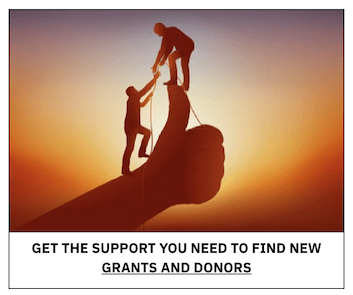 Yes, indeed there are a few Entrepreneurship-based opportunities for Indian entrepreneurs, startups and businesses. These great opportunities are offering cash prizes/ stipends, skill-building activities, networking opportunities and more.
You will get numerous investment opportunities and a chance to pitch in front of the leading industrialists, globally acclaimed and highly successful entrepreneurs, investors and Industry Experts, and professional service providers.
Here are a few opportunities you can look for:
KIIT- Technology Business Incubator announces NIDHI-EIR Program (India)
Deadline: 15-Nov-20
The KIIT-Technology Business Incubator (TBI) has announced a call for applications for the NIDHI-Entrepreneurs-in- Residence (EIR) Program to inspire the best talents to be entrepreneurs, to minimize the risk involved in pursuing start-ups, and to partially set off their opportunity costs of high paying jobs.
Benefits
The Programme thus encourages enterprising individuals to venture out and pursue daring entrepreneurial ideas as well as enhances the quantity and quality of startups.
Grant Stipend maximum of Rs.30,000/- per month with a minimum level of Rs.10,000/- per month for a period of 12 months.
Supports from faculties and mentors, assigned as mentor to individual EIR Fellow in business planning and execution.
Participation of EIR fellow in any programme organised by KIIT-TBI.
Office space, administrative support and a stipend to work on their entrepreneurial idea and turn the innovative idea into viable businesses.
Provide mentorship and handholding for activities related to IP management, legal and contract, mobilizing resources and other business development related activities.
Abhyuday 2020-21: Action Plan, Social Entrepreneurship Competition (India)
Deadline: 20-Nov-20
Abhyuday 2020-21 brings to you, Action-Plan, the social entrepreneurship contest which revolves around the 3I's mantra: Ideate – Innovate – Implement.
Benefits
Cash Prize of INR 3,00,000.
An exciting chance to get selected by ICICI Foundation for Project Internships focussed on Social Initiatives.
Top 3 teams will be directly selected into the Mentorship program 2021 by Knowledge Partner, iB Hubs.
An opportunity to be mentored by successful seasoned entrepreneurs and mentors from worldwide, experienced industry professionals and faculty.
The mentors from their very prestigious Knowledge Partners like EdelGive Foundation, Eprenz, ILFAT, iB Hubs, Ecochirp, ChildFund India, Villgro would not only help build your startup but also to provide many networking opportunities and real-time advice.
A learning opportunity through the rigorous training sessions and speaker sessions hosted by reputed organizations- Navayuvak Entrepreneurs and Vruksh Foundation in realising the idea for your startup.
Numerous Investment opportunities and a chance to pitch in front of leading angel investors, Venture Capitalists, and Industrialists with India's leading Venture Capital.
Firms: Unicorn India Ventures, Equanimity Investments, Cumulative Ventures LLP. Networking Opportunities with potential partners, investors, and world-class Entrepreneurs.
Incubation opportunities for social ventures in various incubation centres like NSRCEL-IIMB, StartUp Oasis, Amity Innovation Incubator, AIC-RMP, 3i Zones, GCEC Global, and SCEI.
Content-rich feedback on the business model from globally acclaimed and highly successful Entrepreneurs, investors and Industry Experts, and professional service providers on their Judging Panel.
Aviral Plastic Waste Innovation Challenge – India
Deadline: 15-Nov-20
Do you have a Great Solution that will Change the Future of Plastic Waste Management? If yes, then join the Aviral Plastic Waste Innovation Challenge! The Aviral Plastic Waste Innovation Challenge is an innovative businesses competition to support and showcase innovative solutions in the field of plastic waste management.
Benefits
Up to 50,000 EUR grant directly tied to an immediate pilot implementation in the Urban Local Bodies.
Consulting support by Aviral Team during pilot testing your innovation in the Urban Local Bodies.
Partnership opportunity with public-private and public-private-civil society.
Recognition of your solutions as exceptional innovation in urban areas.
Engagement with stakeholders, accelerators, incubators & mentors.
Deep dive into the challenges and strategy designing.
Good Luck!