What is core funding?
Core funding is usually defined as financial support that covers basic "core" organizational and administrative costs of an NGO, including salaries of non-project staff, rent, equipment, utilities, and communications.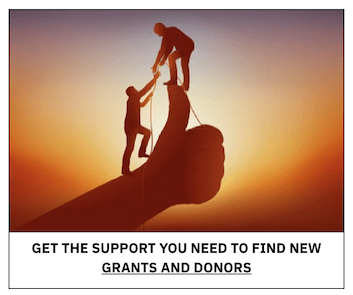 Why is core funding important?
Core funding is important for the long term financial sustainability of an NGO and its effective functioning. There are many important long-term benefits of core funding to consider:
Improving project quality.
Help reduce staff turnover and increase job security.
Act fast in emergencies.
Reduce risks. 
Increase project and financial efficiency.
How can I get core funding?
There are many clear advantages to increasing your core funding. What are some of the techniques that can help?
Identify donors that are more likely to provide core funding. When researching donors, many will state on their website whether or not they will provide core funding (some will not). If unsure, you can ask the donor what their policy is on core funding. The FundsforNGOs Premium Donor Database contains many donors that provide core funding. Click here for more information.
Ask your current donors for core funding. Donors that have provided funding to you before are likely to be more receptive to requests for core funding.
Develop funding proposals that focus on organizational development and sustainability. Create an organizational advancement or sustainability project to help you attract flexible funding. Some donors are interested in developing organizational capacity.
Include sufficient core funding in your project budget. You can include certain core costs as budget lines (e.g. a percentage of the monthly rent or the time of the accountant) as well as add it as an overhead percentage of the total budget (e.g. 15%).
Understand the amount of core funding you need. One technique is to divide your annual core budget by the annual total NGO budget. This will give you an average percentage of your budget that is core funding. E.g. if you have a $100,000 annual total budget, and your core cost are $25,000, your average core funding percentage is 25,000/100,000=0.25=25%. Knowing this, you should aim to include at least 25% or more core costs in every project budget.
Do all donors provide core funding?
Most donors will provide core funding, but some will only pay for project cost, shifting the burden to other donors and the NGO. Some donors allow core funding to be included as specific budget lines (e.g. a portion of the rent, utilities, etc.) and on top of that add an overhead percentage (e.g. 5%, 10% or more of the total budget).
What if a donor is not willing to pay for core funding?
Any budget submitted to a donor should include the core costs associated with that project. In other words the percentage you have calculated as core (see above). For example, if the budget request to the donor is $10,000 and your core costs are 25% of your budget, you should include at least $2,500 of core cost either as specific budget lines, an overhead percentage, or a combination of both.
Do not be shy in pushing the donor to include core budget as the cost of excluding those can be high. Use some of the reasoning highlighted above to argue your case.
Ask the donor if the core cost directly related to the project can be included as specific budget lines. Stress that you have an organizational responsibility as well as strive for equity between donors. Be willing to walk away from a grant if it is detrimental to your NGO. Accepting too many grants that do not cover core expenses will slowly suffocate your NGO.
Having adequate core budget ensures impact and good value for money. Something all donors should want!
https://www2.fundsforngos.org/featured/what-is-core-funding-and-how-to-get-it/